17 February 2016
Fife is a place nestled right in the heart of Scotland. A beautiful place where the new and vibrant trends of the modern world mix perfectly with the old, historic traditions we value in this nation. With so many things to do in Fife to the average tourist eye, we're creating a list of interesting and not so obvious facts and places that are hidden within the wonder of Fife and the Secret Scotland.
Secret Scotland Treasures
One of the wonderful finds in Fife that emulate a forgotten, secret Scotland is Scotland's Secret Bunker. Hidden beneath an innocent Scottish farmhouse lies Scotland's Secret Bunker. The Secret Bunker lies 100 feet underground and is the size of two football pitches, one on top of the other so there is plenty of exploring to do! Go and discover how Scotland would have been governed from the depths of Fife and how wars and battles were won and fought through these walls.
The Hidden House
Another historic treasure hidden in Secret Scotland is The Harbourmaster's House. Built-in the 17th Century, The Harbourmaster's House overlooks the historic harbour of Dysart. Hidden along the Fife Coastal Path, which runs from the Forth Estuary in the south to the Tay Estuary. The path offers a range of walking experiences from the easy and level to the wild and demanding.  Whether done in bite-sized chunks or as a long-distance route with a stop off at the Harbourmaster's House, there is definitely something for everyone.
Into the Kingdom Forrest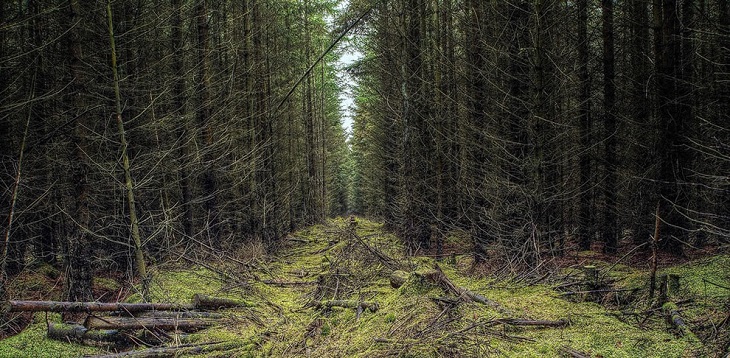 Another beautiful gem within our Secret Scotland is Blairadam Forest. Three enticing trails wind through Blairadam Wood, an attractive mix of mighty spruces and colourful beech woodland. William Adam, the noted Scottish architect, built Blairadam House here in the 1730s and landscaped the surrounding estate.
Luxury Adventures
With so much exploring to do and so much of secret Scotland to engross yourself in, there seems to be a mountain of activity and wonder within Fife to occupy even the most wandering and intriguing of minds. When your boots are worn and your eyes are tired, there seems no better option during your epic adventure through the kingdom of Fife than to retreat back to your own private, luxury lodge at Elderburn Luxury Lodges. Whiz yourself up a storm of fresh, local produce in our beautiful kitchens, or get cosy with a dram or two in our beautiful lounges. Visiting Elderburn Lodges is the perfect way to prolong your Fife adventure by sampling a little bit of luxury along the way.
Book now