7 September 2015
Known the world over as the official home of golf, St. Andrews is a destination rich in history and cultural heritage. With a breath-taking coastline and wonderful self-catering coastal resorts, anyone visiting this ancient city won't be at a loss for things to do in St. Andrews.
A Walk On the Fife Coastal Path
The Fife Coastal Path is a walking trail that runs along the entire Fife coastline. It takes about a week to complete and follows the road of historical importance and cultural interest. Starting at Kincardine, walk over 117 miles in Fife's historical shoes to Newburgh. With a variety of walks to suit both leisurely tourists and avid explorers, it offers a range of scenic wildlife and sea life on your trek to exploring St. Andrews' rich history.
The Ghost of Paranormal Activity
Like all ancient towns, St. Andrews has a haunted history guaranteed to send shivers down your spine. If you're looking for chilling things to do in St. Andrews, the St. Andrews ghost tour or the St. Andrews forgotten history tour is just for you. Led by bestselling author, Richard Falconer, these walking tours around the old quarters of the town take about an hour and a half to complete. If ghosts and ghouls aren't your thing, join a wicked witches tour and allow the paranormal plot to thicken.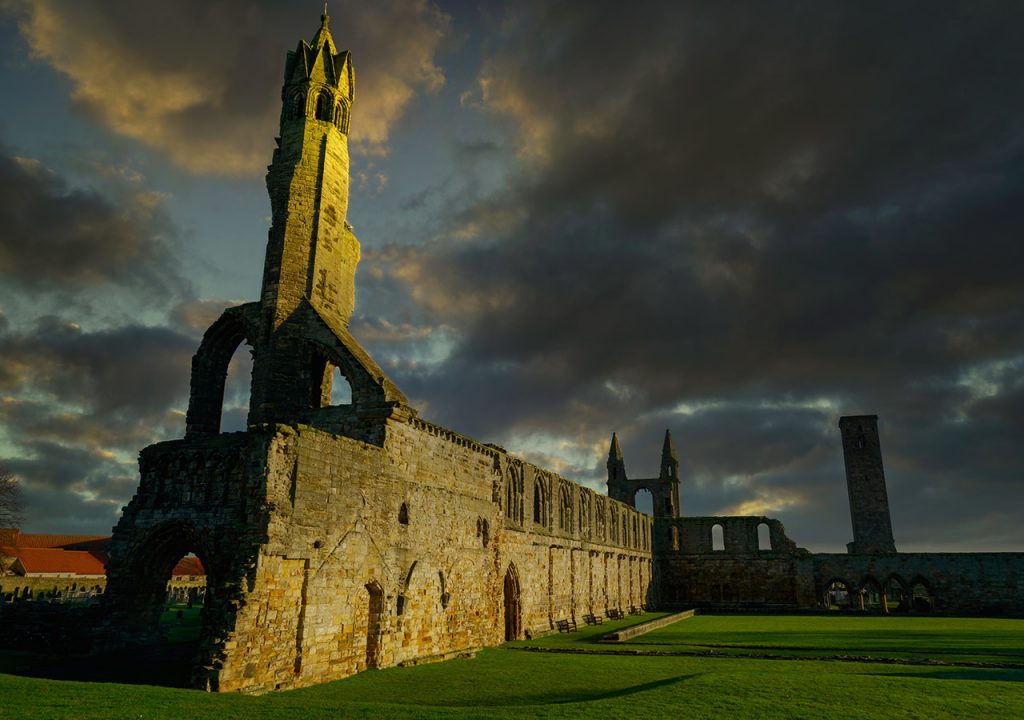 Clubbing the Golfing Course
At the top of every golfing enthusiast's bucket list is a few rounds on St. Andrews legendary Old Course. With the annual Alfred Dunhill Cup, the British Golf Museum and a number of golf courses for every handicap, St. Andrews has earned its name as the undisputed home of golf for golfers young and old looking to follow in the footsteps of PGA greats.
When Rallying Is A Drag
If you're more of an adrenaline junkie looking for things to do in St. Andrews, head on down to Knockhill Racing Circuit and white-knuckle it around the course. If off-road is more your speed, test your rally skills at the Scottish Offroad Driving Centre. The Fyfe Offroad track is a great stop if you prefer four wheel, quad-biking. Or try your drag-racing skills on an old airfield at Crail Raceway.
Book now