17 June 2022
Indoor inflatables, trampolines and more!
For fun family days out in Fife in Scotland, with a bit of extra zing, how about trying a trampoline park or inflatable zone. Whether you are looking for some extreme bouncing or just some trampoline fun, there are plenty of options to choose from. Even for the big 'kids' in the family! An added bonus? You can still have a great fun, family day out, whatever the weather. Read on to find out more . . .
Bouncing in Glenrothes
The Xtreme Trampoline Park in Glenrothes is perfect for a fun family day out in Scotland. This indoor park offers a large array of activities. You can try to Walk the Wall, slide down a giant inflatable slide, try the Wipeout zone, jump around on two jump towers with airbags and bounce to your heart's content on 40-plus trampolines. There is even a Basketball Zone where you can use the trampolines to help you get a slam dunk! Feeling peckish? Then head to the Extreme café for tea, coffee, ice cream, snacks, and a range of meal deals.
The Xtreme Trampoline Park team is also working on a soft play area, due to open soon, including a baby area, making sure the whole family gets a great, fun day out when visiting Fife.
Jumping Dundee
Dundee has two trampoline parks to choose from. Ryze Extreme Air Sports and Innoflate.
Ryze Extreme has a sea of oversized trampolines, a giant stuntman airbag, a ninja obstacle course, obstacle pits, and a huge inflatable obstacle course with slides. There is a café to refuel in, serving cakes, coffees, and hot food.
Innoflate has taken the best inflatable activities and created a proper family day out where anyone can join in. They have an inflatable climbing wall, bubble pillows, slides, airbags, and more. When hunger hits, there is the Inno-café serving home bakes, ice cream, slushies, tea, and coffee.
For water-babies
For those looking for a bouncy fun family day out that includes a splash of water, Wildshore Dundee could be the place to be. It has Scotland's biggest inflatable aquapark to jump and splash around in. If that's not your thing, you can try wakeboarding, paddleboarding, Ringo rides, and open water swimming. Perfect for any water-babies visiting Fife. It's even dog-friendly, as long as Fido is on a lead.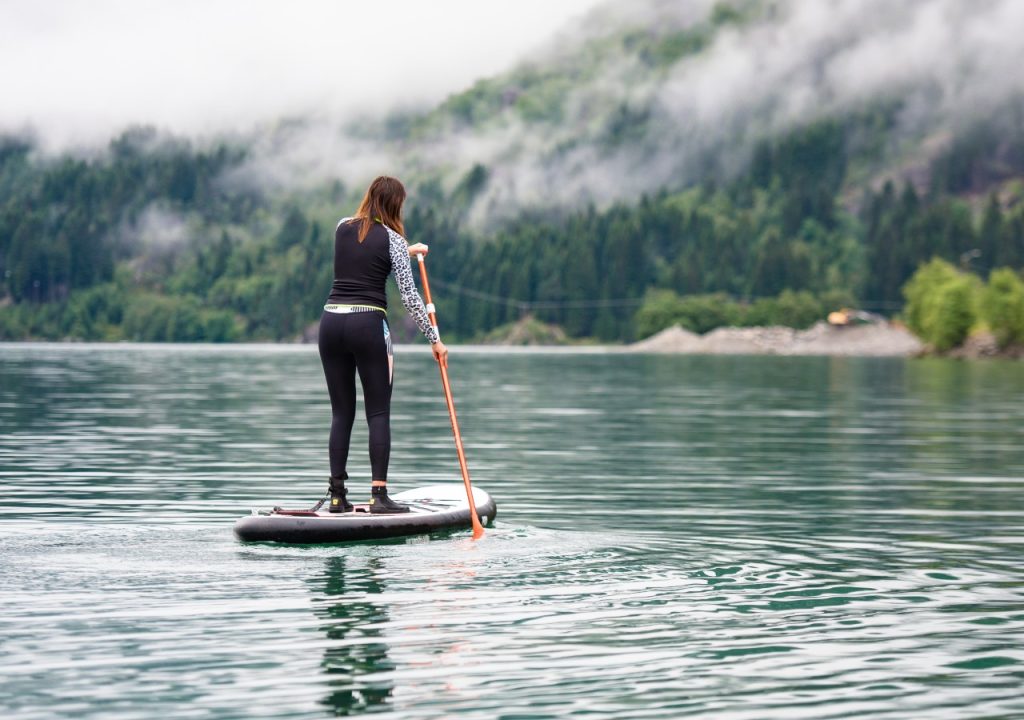 Aaaand, relax!
And after a fun family day out in Fife . . .
Head back to your family lodge here at Elderburn Luxury Lodges in Fife, Scotland. Here you can unwind and relax after a busy day. Enjoy a dip in the hot tub if you are in Lodge 3. Put your feet up and watch the sunset. If this sounds good you can call us today on 07840 801114 or get in touch with us online. So why not check out our lodges and come and enjoy a great family holiday and enjoy some top Fife family days out!
Book now