30 June 2015
There's nothing worse than heading out for a holiday and being faced with the same old high street of shops. Fear not, we're here with all the best St. Andrews shopping secrets from the locals so you know exactly where to go to pick up a local gem!
The Old Cheese Shop of St. Andrews
Welcome to pure, unadulterated cheese heaven. A wonderful shop with outstanding customer service, this little gem should be at the top of the list of any cheese lover. From wedding cheesecakes to cheese tasting events, you'll be utterly spoiled for cheese choice. Find out more here.
Topping Books
Long live independent booksellers! Escape to the book "Narnia" and enjoy an afternoon getting lost in incredible literature. Head on over to Topping Books and enjoy a range of events in store including author meetings, food tasting and even poetry readings! Find out more here.
Artery Gallery
Priding itself on being affordable, accessible and original, the Artery Gallery is a showcase of local artists and talent. A family-run business, the gallery is home to delightful gifts and unique treats that are guaranteed to make the best souvenirs to memorize your St. Andrews break away. To find out more about the Artery Gallery, click here.
Fisher and Donaldson
Not quite a shopping spot, but rather a perfect destination for a mid-shopping break, Fisher and Donaldson is a fifth-generation family bakery. Delight in their world-famous cakes, chocolates and bread. With seven bakeries dotted across Scotland, head on down to the St. Andrews flagship store to find out what the fuss is about. Planning a visit? Find out more here.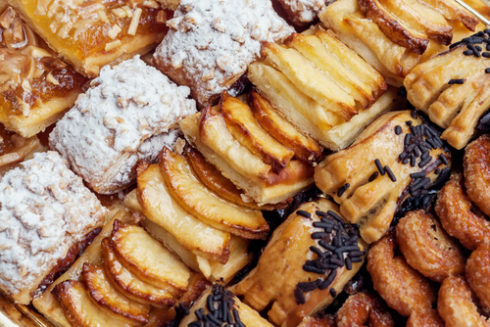 St. Andrews Shopping with Elderburn Lodges
Of course, any shopaholic knows the best way to get the most out of a shopping trip is proper rest and relaxation. Why not book into one of our gorgeous luxury lodges and indulge in everything St. Andrews shopping has to offer. Visit our special offers here.
Book now