22 July 2016
Check out our top days out in Fife this Summer…!
With so much to see and do in Fife it is hard to narrow down a list of what to do when you visit. That is why we have done this for you! Below you can see a list of the top picks that we have chosen from our experience! Read on to find out more…
Sea Tours
Feel the wind through your hair as you surf through the sea . Enjoy the beautiful coastline and appreciate the skippers' great knowledge of the area, passing smugglers cove, McDuffs cave with the chain walk and the Stevenson Lighthouse. You will also hopefully see the dolphins, puffins , seals and sea birds. This is a beautiful hour long trip – even in the rain !
This day trip is heaven for the birdwatcher with a camera visiting the Isle of May. It is home to a huge variety of seabirds; puffins, shags, guillimots, terns, gulls and razorbills. The Lighthouse can also be climbed, offering superb views from the top.
Get Spooked…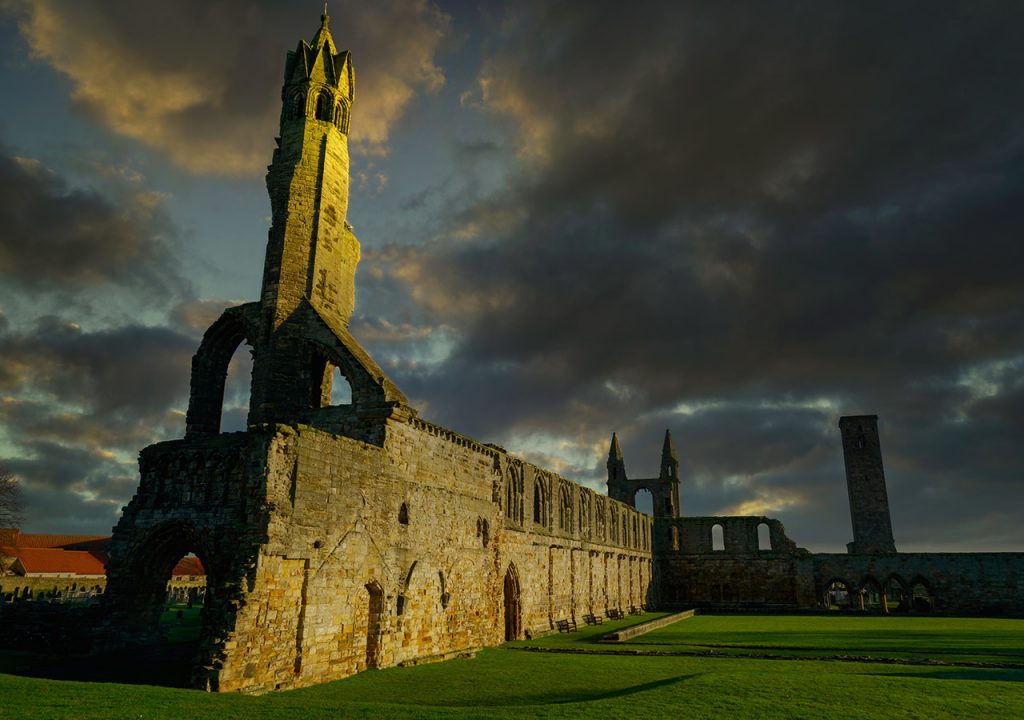 Be prepared to be spooked! This is a fascinating, well researched and historically accurate tour with many gripping and scary ghost stories and facts. The guide is truly enthusiastic, humorous and entertaining. It offers an exciting and in depth guide to St Andrews where you see all sorts of little gems that would be otherwise missed. A must for the curious!
Castles and Gardens
Culross
Culross is the most complete example of a Scottish Burgh in the 17th and 18th Centuries. It is a stunning village with buildings in amazing colours . The Middle Age Garden is a gem and if you climb to the top you will enjoy wonderful views . Children can enjoy looking for the Culross Dumpy Hens roaming in the Palace Orchard.
Falkland Palace
This is a great place to visit, set in a lovely village which featured in the much loved series Outlander. The Palace is interesting and well kept with well informed staff. Children's enquiring, inquisitive minds are kept interested and entertained with explorer kits. The gardens are breathtaking and contain the UK's oldest real tennis court.
Keillie Castle
Keillie Castle has the most wonderful summer gardens . There are also woodland walks and an adventure playground for children. The castle dates from the 14th century and has magnificent plaster ceilings. There is also a lovely coffee shop where you can re-fuel after your day of exploring.
*All these properties are managed by the National Trust.
Outdoor Activities…
The Scottish Deer Centre
This is a great family day out with much to see. It is a unique wildlife centre with 14 different types of deer and bears. There are also wolves, lynx , otters and birds of prey. The rangers are knowledgeable and interesting and you are able to feed the deer by hand and pet them. There are indoor and outdoor children's play areas and cafe facilities so all needs are catered for.
The Anstruther to Crail Coastal Walk 6.75Km. (walkhighlands.co.uk)
This is one of the most interesting legs of the Fife Coastal Walk, linking the East Neak Fishing Ports. The route passes through Cellerdyke, an unexpected gem and there are great views out to sea of the Bass Rock and the Isle of May.
So there you have it. Now all you need to do is arrive in Fife and decide what you want to see and do! If you are looking for more information or for somewhere to stay then get in touch with us on 07840 801114 or email us here! We hope you enjoy your visit!
Book now