1 October 2018
Looking for Things to do in Winter in Fife?
With much going on and so many places worth seeing it is hard to actually decide what things to do in winter when you visit Fife. In this blog we have decided to break it down into a few favourite activities to help you decide!
Outlander Experience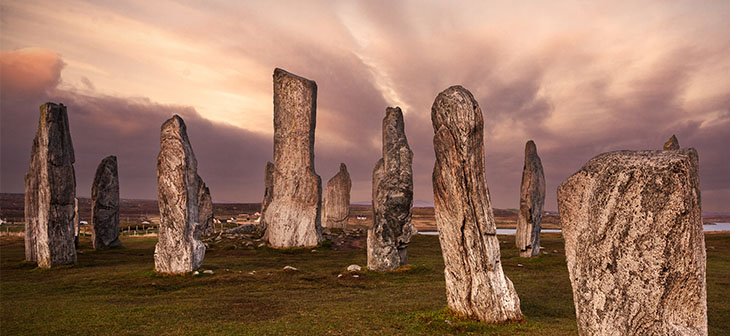 Fife was used a lot as a filming location for the famous series 'Outlander'. Falkland, Aberdour and Balgonie are but a few, and they are all beautiful in winter time. Follow in the footsteps of Jamie and Claire and see if you can recognise any of the sites. Check out our Outlander filming locations blog for full details.
St Monans Windmill and the Fife Coastal Path
There is nothing more exhilarating than wrapping up warm and facing the Scottish elements! And face the elements you will as you stroll the Fife Coastal Path in search of St Monans windmill. Visit this 18th century windmill and even borrow the keys for a small fee to see inside. Carefully restored, it is the last remaining windmill in Fife.
The Scottish Deer Centre
A perfect place for a family day out, the Scottish Deer Centre has 55 acres that you can explore. With 14 species of deer, a wolf pack, wildcat, otters, birds of prey and many other rare Scottish species there is much to see and learn about!
The British Golf Museum
Fife is the home of St Andrews … and St Andrews is the home of golf! It is also the home of the British Golf Museum. Situated just yards from the Old Course itself you can discover the history of golf through exploring their fascinating collections. And as it's an indoor activity, it's perfect for those very cold winter days.
Scotland's Secret Bunker
Step back into history and visit Scotland's Secret Bunker. Not only is this attraction indoors, but it's underground! The size of two football pitches stacked on top of each other, you can learn all about this exciting hidden structure that is hidden 100 feet below ground! Find out all about the Government Cold War and why they would have survived and you wouldn't have!
Looking for Somewhere to Stay this Winter?
Are you planning any holidays Fife? If so, we offer luxury self catering near St Andrews, where you'll find all these things to do in winter and more!
If you want to know more then you can call us on 07840 801 114 or email us here. We look forward to hearing from you.
Book now